What this recently evacuated peace corps volunteer wants Biden to know about reaching out to Sanders supporters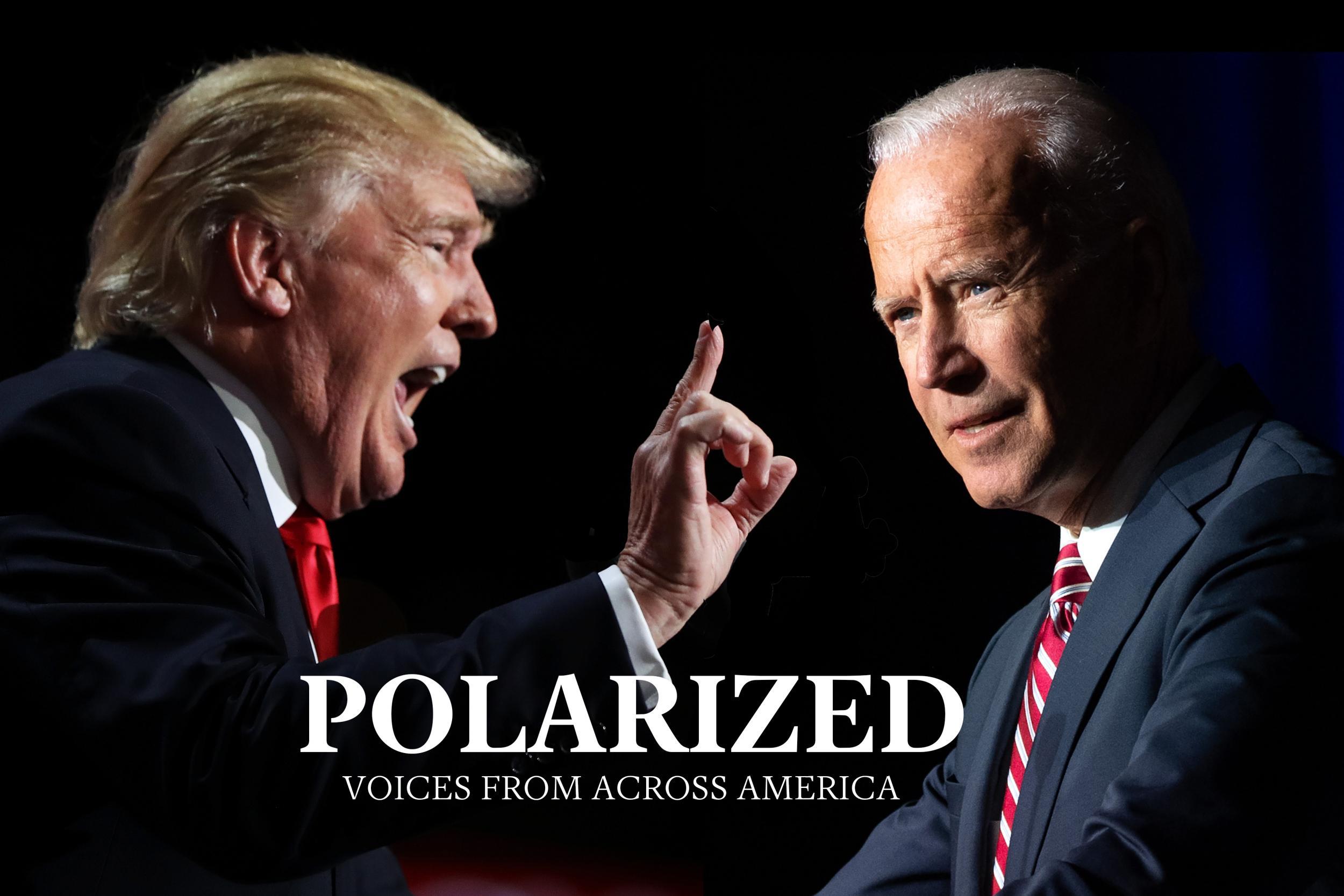 Polarized is a weekly series featuring Americans from all 50 states sharing their views on the 2020 elections. Click here if you would like to be a part of this project
Before the quarantine, Juhi Desai's life was fiercely independent.
A 25-year-old peace corps volunteer, the New Jersey native was keeping busy teaching English and math to the children of a rural village in South Africa. When she wasn't teaching, she played with her dog and enjoyed the freedom that came with building a life in another part of the world.
And then the pandemic hit. "We all got evacuated in March, due to coronavirus," she says in a recent interview.
Now, Desai is living with her family back in New Jersey. Though she loves her parents and has thoroughly enjoyed the time she gets to spend with them, she still misses her freedom.
Desai will start working on her graduate degree come the fall semester, and since she's no longer working for the peace corps, she's essentially out of a job until her studies pick up.
"Right now, I'm unemployed — lucky me," Desai quips. "I'm kind of just sitting around for six months, since nobody's going to hire me."
When Desai was evacuated from South Africa, she wanted to stay busy. A staunch supporter of Vermont Senator Bernie Sanders, she decided to volunteer for his 2020 presidential campaign upon returning to the States.
Desai says the Sanders campaign represents everything she believes when it comes to politics and human rights. As a self-identified Democratic voter, her top issues include women's rights, climate change, education policy and prison reform, among others.
"I believe that many issues stem from the prioritization of corporate profits over human life," she says, outlining her support for the Senator's progressive platform, which featured ideas like universal healthcare and the most sweeping climate change plan put forth by any leading presidential candidate in the 2020 race.
What's more, she felt that Sanders' leadership was more crucial now than ever before, with an oncoming pandemic and what she viewed as a clear need for progressive policies to mitigate hardships for working class Americans.
"I actually thought the pandemic may give Bernie a boost as people realize the need for the need for certain policies he's been pushing for his whole life," she says. "Coronavirus has exposed so many of the inequalities in our society: it exposed the need for a universal healthcare system, it exposed the corruption in Washington, the way our politicians aren't really working for us and moving very slowly. I just thought that it might give Bernie a little bit of an edge."
So, she decided to volunteer for his campaign in early March, in any way she could. Desai attended a training to send texts for the Senator to voters across the country.
A day later, Sanders dropped out of the race, endorsing former Vice President Joe Biden for the Democratic presidential nomination.
"He's not really my favorite candidate," she says. "I'm 25, and I kind of fall in line with a lot of voters my age who feel he's outdated, and he has kind of a murky record."
She brings up the 1994 crime bill he spearheaded, as well as his "behavior with Anita Hill" during the Supreme Court confirmation hearings he oversaw for Justice Clarence Thomas in 1991.
Click here to read more of The Independent's series, Polarized: Voices From Across America
"He represents an extension of establishment politics that we're used to," she says.
After Sanders dropped out, Desai notes how Biden offered "somewhat of an olive branch" to progressives like her — however, in her view, he hasn't gone far enough to capture the Sanders base.
"He's released some plans since Bernie dropped out that are somewhat more progressive — the update to his student loan plan, lowering the Medicare age to 60 — but they don't go far enough," she says, adding: "He does things that are kind of half-assed."
Desai adds: "Lowering the Medicare age to 60 when it was 65 … he released another plan that he was going to decriminalize marijuana in the entire country. That's not enough: you need to legalize it. He's going halfsies on some of these really important policies that progressives are really fighting for, that are going to have an actual impact on lives."
Desai is an interesting voter to me: After profiling several Sanders' supporters for this series over the 28 weeks it has ran so far, I've been surprised to see how many self-identified Democrats who were set to vote for the Senator are now refusing to cast a ballot for Biden, the presumptive nominee. But not Desai: she's willing to vote for Biden, but he's going to have to continue his efforts wooing folks like her.
I ask her what it may take for him to capture her support, and she pauses for a moment.
"I mean, he does all the right things on paper. He does the verbiage in his Instagram posts and his tweets, saying things like 'We need you, not me, us,'" she says, citing Sanders' campaign slogan. "But the policies are not reflecting that commitment yet."
Desai offers up a solution that may pull over more folks like her, and convince Sanders' supporters to officially endorse the former vice president.
"I think one way he can make this up is with his VP pick," she says. "If he chose Elizabeth Warren, I honestly think that would be a really big olive branch to the progressive wing of the party, but we'll see."