Trump's press secretary appears to reveal president's bank details to world's cameras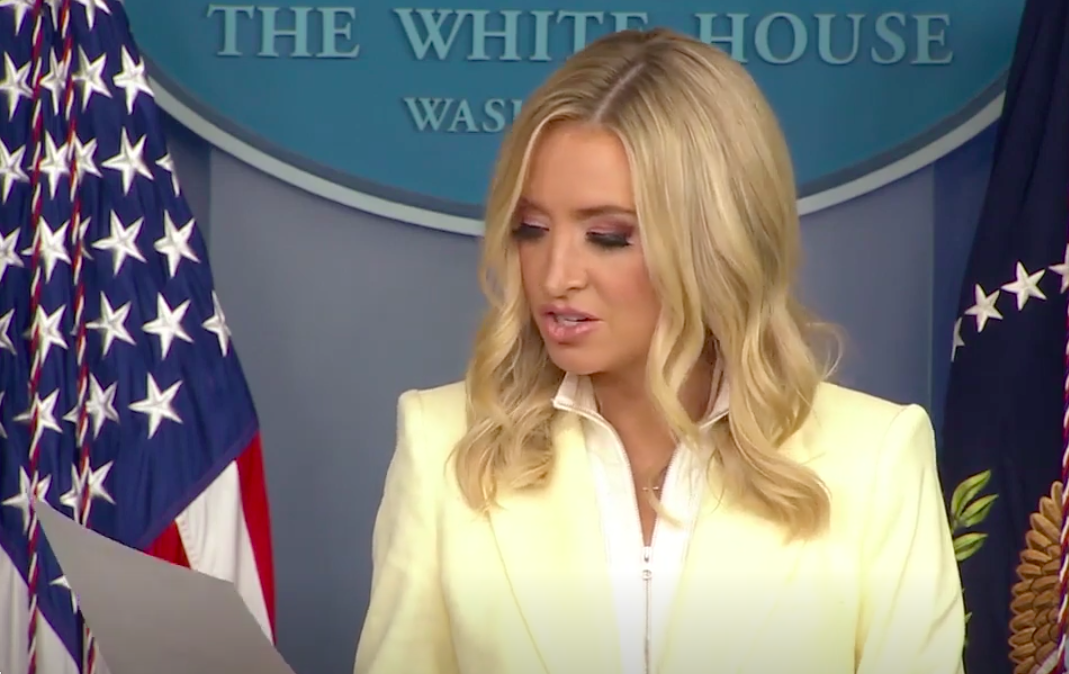 The White House press secretary accidentally disclosed Donald Trump's personal bank details while touting a cheque penned by the president.
Kayleigh McEnany unwittingly managed to broadcast Mr Trump's bank account and routing number – key details which could be utilised to hack into someone's bank account to commit fraud – to viewers around the world.
Ms McEnany brandished a $100,000 cheque as she declared the president would be giving away his quarterly pay cheque to the Department of Health and Human Services to "support the efforts being undertaken to confront, contain and combat the coronavirus" during a press conference on Friday.
Mike Chapple, academic director of Notre Dame's Master of Science in Business Analytics programme, told the New York Times this demonstrates why oversized cheques are wielded on television.
The professor said: "They're not only a nice prop onstage, but they also omit the sensitive account information that normally appears at the bottom. The rest of us should play it safe and keep our account numbers to ourselves."
It comes after Mr Trump announced he is classifying all sites of worship – including mosques, churches, and synagogues – "essential" during the Covid-19 emergency.
The world leader, who said he wants them to "open right now", hit out at state leaders for allowing "liquor stores and abortion centres" to remain open during the coronavirus crisis while simultaneously shutting houses of worship.
However, Ms McEnany swiftly clarified that it would be a matter for religious chiefs and state officials to decide whether to open up religious sites.