Trump administration 'indefinitely' extends border restrictions that prevent asylum seekers from entering US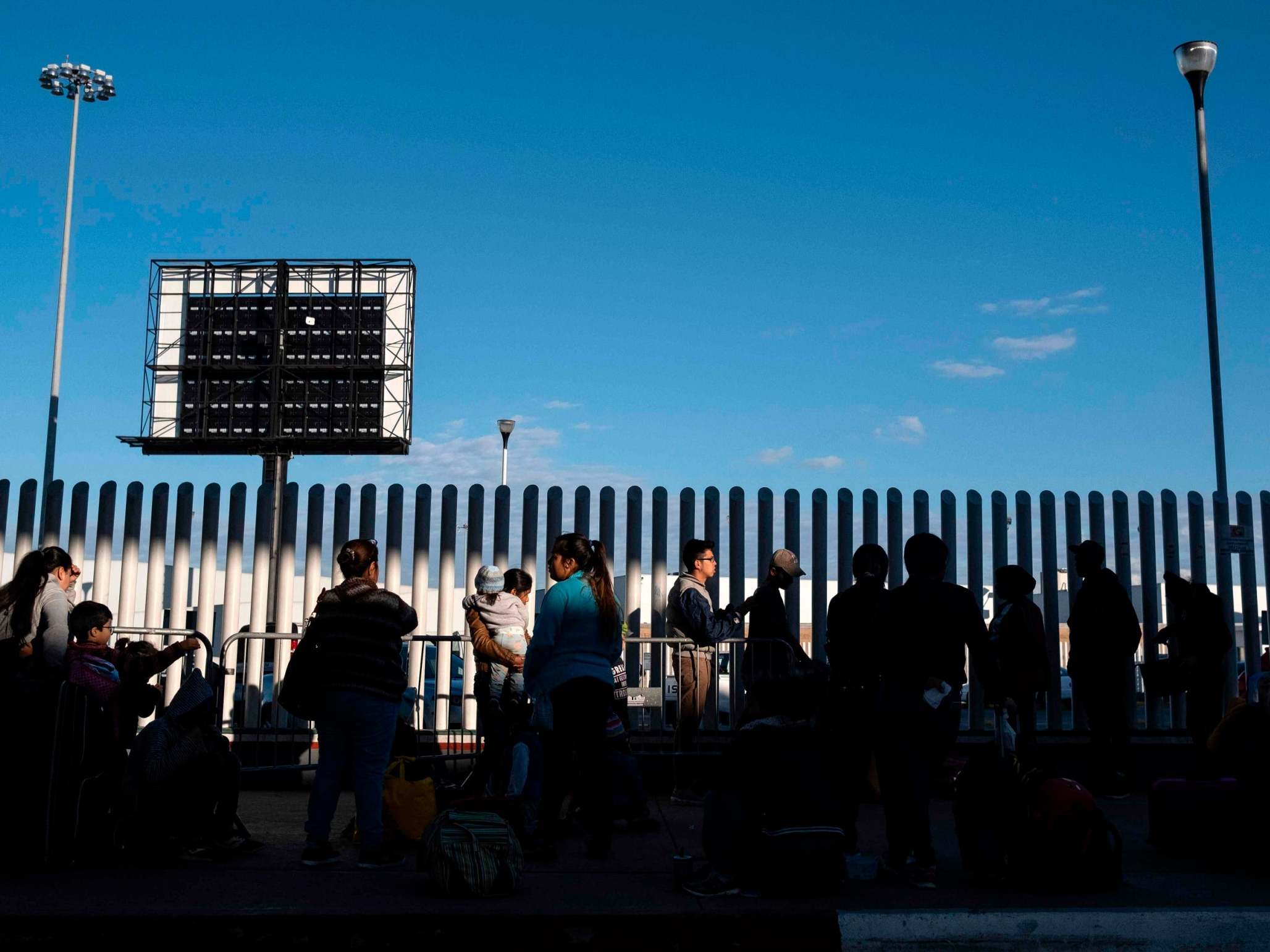 Donald Trump's administration plans to "indefinitely" extend border restrictions that prevent asylum seekers and other immigrants from entering the US during the coronavirus pandemic, or until administration officials determine that the restrictions are "no longer necessary".
The extension follows a March order from the Centres for Disease Control and Prevention that imposed a 30-day closure along the US-Mexico and Canada borders, but the agency extended the measure in April for another month. The latest move keeps the restrictions in place through at least June — preventing asylum seekers and other immigrants from entering the US under the guise of a public health issue during the coronavirus crisis.
CDC officials will review the mandate "every 30 days" once the measure goes into effect on 21 May. It "shall remain in effect until the CDC Director determines that the danger of further introduction of Covid-19 into the United States from covered aliens has ceased to be a serious danger to the public health" — but it represents another strict, hardline immigration policy imposing severe limitations on people entering the US under the Trump administration.
On Tuesday, 40 public health experts, including former CDC officials, wrote to CDC director Robert Redfield and Health and Human Services Secretary Alex Azar criticising the administration's "specious public health rationale" and urging officials to lift the order.
Mr Trump has justified his aggressive anti-immigration agenda, largely shaped by adviser Stephen Miller, by invoking public health laws to broaden his restrictive immigration policies during the pandemic.
Homeland Security Secretary Chad Wolf said that the order "has been one of the most critical tools the department has used to prevent the further spread of the virus and to protect the American people" — though more than 1.5 million Americans have been infected since the onset of the outbreak, with most transmissions from community spread and international travel from Asia and Europe.
Critics argue that the administration's efforts have severely impacted whether people fleeing humanitarian crises have been able to enter the US. Since March, only two people have been granted refugee status at the southern border.
Three others have pending asylum cases, while more than 50 others have been turned away from entering the US.
Andrea Flores, deputy director of immigration policy for the American Civil Liberties Union, said that "these now indefinite restrictions have nothing to do with curbing the spread of Covid-19."
"The president is hell-bent on exploiting a public health crisis to achieve his long-held goal of ending asylum at the border," she said in a statement. "He's also doubling down on fear-mongering against immigrants, so many of whom are essential workers during this crisis. Do not be fooled: Trump's goal is not to protect our health, it's to sow division and advance his political agenda."