The 20 Best Perfumes For Women 2020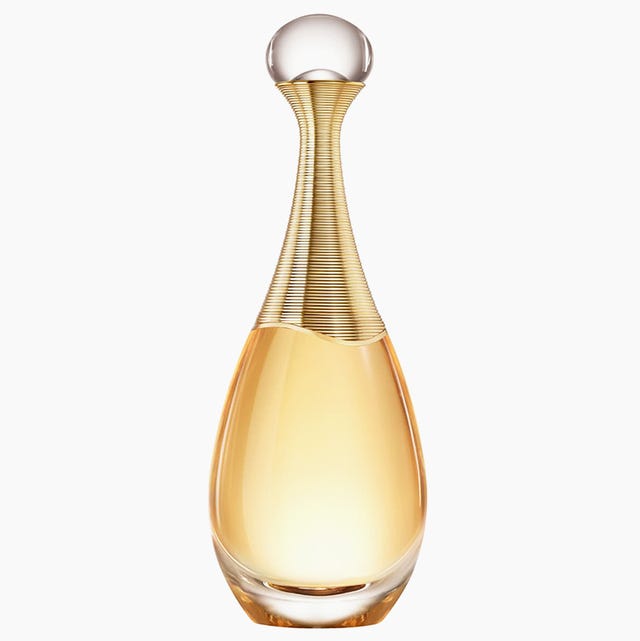 YSL, Donna Karan, Dior
Finding your signature fragrance is like finding the perfect partner: You're rarely going to know what you're looking for until you find it. Still, like with any good relationship, you have your standards, right? Your deal-breakers, your all-or-nothings. Maybe you have a specific type you're searching for—woodsy and dark or fresh and clean? Perhaps you even envision a particular scene you'd like your scent to emulate: long walks along the Mediterranean sea, or climbing into an Uber after an eventful evening in New Orleans?
Thankfully, the fragrance masters have made discovering the ideal perfume a little easier than matching with the perfect date. After scouring the perfume archives for some of the most popular and most interesting Eau de toilettes on the market, we found scents with a proven track record for intrigue. Order a few samples to compare and contrast your favorites, or go all-in on a bottle that doubles as decor. This is your perfume love story. Never settle.
1 of 20
Eight & Bob Champs De Provence
Imagine you're strolling through the French countryside, a little village just over the hilltop ahead, laundry hanging on a line nearby. The air's sweet with meadow flowers and fresh-picked fruit. That's Eight & Bob Champs De Provence in a bottle, with just enough musk in its base to make a fully unisex scent. 
2 of 20
Idôle Eau de Parfum
Lancôme
sephora.com
$29.00
With ambassador Zendaya as its leading lady, Lancome's Idole already has a lot going for it. But with its burst of fresh florals— rose and jasmine, in particular—this makes for a fully feminine, but never overpowering, dreamy scent.
3 of 20
MEMO Paris Irish Leather Eau de Parfum
Memo Paris
neimanmarcus.com
$300.00
Like Game of Thrones if it were set in Ireland, this rich scent pairs autumnal notes of snow and wood with amber, sage, juniper and leather. Inspired by MEMO co-founder John Molloy's homeland of Ireland, this is a unique, unisex scent with a sophisticated but comforting edge. 
4 of 20
Ariana Grande Cloud Eau de Parfum
Even if your name isn't Ari, you can still smell like the smash hit superstar with this flirty, feminine perfume. With sweet floral and fruity scents of lavender blossom, pear, coconut and vanilla, this is a bright, young fragrance for any time of day or night. 
5 of 20
Wood Sage & Sea Salt Cologne
Jo Malone London
sephora.com
$70.00
A lovely unisex blend reminiscent of a chilly November stroll along a seashore, this fragrance might technically be a cologne, but it doubles as a wonderful perfume for anyone seeking a subtler, more refreshing scent. 
6 of 20
PHLUR Hepcat Eau de Parfum
Let's say you want to smell like you just stepped out of a jazz club. The smoke is clinging to your coat, and you can still taste the spice from your dinner. This is the scent for you. Apparently inspired by 1940s and '50s-era "hepcats," i.e. the OG hipsters, this sexy fragrance with traces of saffron and tobacco is as intoxicating as a shot of gin.
7 of 20
Dune By Christian Dior Eau De Toilette
Warm and floral with peony, lily, and mandarin orange, it smells like a hot summer day relaxing by the pool.  
8 of 20
Carolina Herrera Good Girl Eau de Perfume
Carolina Herrera
amazon.com
Starting bright and surprising with floral jasmine notes, this perfume soon turns dark and seductive with traces of coffee and cocoa. A must-have for any wild night in or out. 
9 of 20
Gucci Bloom Eau de Parfum
A more modern take on the traditional floral perfume, this inventive fragrance is made all the more interesting by its inclusion of rangoon creeper, a flowering vine native to tropical Asia. This can be a strong scent, so don't overdo it, but the whiffs of jasmine and tuberose are simply lovely. 
10 of 20
Dolce & Gabbana Light Blue Eau de Toilette
DOLCE&GABBANA
sephora.com
$58.00
If you're looking for something that smells fresh and citrusy without wafting into the danger zone of sickly-sweet, this beloved bottle with scents of apple, cedar, bluebell and bamboo is clean and sophisticated, perfect for the office-bound.  
11 of 20
Black Opium Eau de Parfum
Yves Saint Laurent
sephora.com
$97.00
For those who crave a little danger in their dress-up, this sexy concoction smelling of coffee, vanilla and pear is a feast for the senses. A little smooth, a little edgy, this is a fantastic fragrance for evening wear.
12 of 20
La vie est belle
Lancome
lancome-usa.com
$198.00
The glass on the bottle is cut into the shape of a smile, so you know you're about to experience something joyful and fun. Featuring iris, patchouli, praline and vanilla, this is a traditionally feminine fragrance with a bold sweetness that still, as one Sephora reviewer put it, avoids smelling "childish."
13 of 20
Diptyque Philosykos Eau de Toilette
diptyque
diptyqueparis.com
$140.00
Their candles are already a luxury must-have, but Diptyque also makes high-quality perfumes in several irresistible scents. My personal favorite is this woodsy fig fragrance with notes of pepper and greenery. Inspired by the Greek fig tree, this perfume smells like the earth itself—rich, bright and delicious. 
14 of 20
Byredo Bal d'Afrique Eau de Parfum
BYREDO
nordstrom.com
$265.00
Cited as perfumer Ben Gorham's "love letter to Africa," this blend has seemingly endless depth, featuring notes of vetiver, wood, marigold, bergamot, and lemon. A sumptuous, elegant choice. 
15 of 20
Ex Nihilo Fleur Narcotique Eau de Parfum
Ex Nihilo
saksfifthavenue.com
$168.75
This luxurious and fruity perfume is like summer in a bottle. Featuring unique traces of lychee, peony, orange blossom and peach, with a little musk mixed in for good measure, this is like a well-made cocktail—worth the extra cost. 
16 of 20
Tom Ford Tobacco Vanille
TOM FORD
sephora.com
$60.00
The gorgeous notes of tobacco, cocoa, ginger and dried fruit form an unforgettable scent for a bold first impression. Pairs best with a power suit. 
17 of 20
Viktor&Rolf Flowerbomb
Viktor&Rolf
sephora.com
$32.00
It's all in the name, folks: This perfume is like spritzing on the feeling of a sunset soiree in a romantic palace garden. With orchid, patchouli, tea leaf, jasmine and rose, wearing Flowerbomb is the next best thing to carrying a bouquet wherever you go. 
18 of 20
PHLUR Sandara Eau de Parfum Travel Spray
We all need a little sprucing during a long day of planes, trains and automobiles, and this compact travel spray is just the stuff. Earthy enough to spark adventure but airy enough to smell clean, PHLUR's woodsy fragrance, with scents of violet, pepper, and moss, is an instant pick-me-up. 
19 of 20
Dior J'adore Eau de Parfum
There's a reason you see this iconic bottle in practically every magazine you've ever opened. It's a classic, and the fruity, floral ingredients never weigh down the luscious elegance of the ylang-ylang, jasmine, pear, melon, peach and lily. 
20 of 20
Donna Karan Cashmere Mist Eau de Parfum
Donna Karan
sephora.com
$30.00
To start, can't you just imagine this gorgeous bottle making a statement on your vanity? But this fragrance goes far beyond appearances. Luscious and soft with notes of sandalwood, vanilla, and Moroccan jasmine, this elegant fragrance is deep-bodied and sensual. 
Advertisement – Continue Reading Below
This content is created and maintained by a third party, and imported onto this page to help users provide their email addresses. You may be able to find more information about this and similar content at piano.io
This commenting section is created and maintained by a third party, and imported onto this page. You may be able to find more information on their web site.